UI Concept: App Navigation for Tablet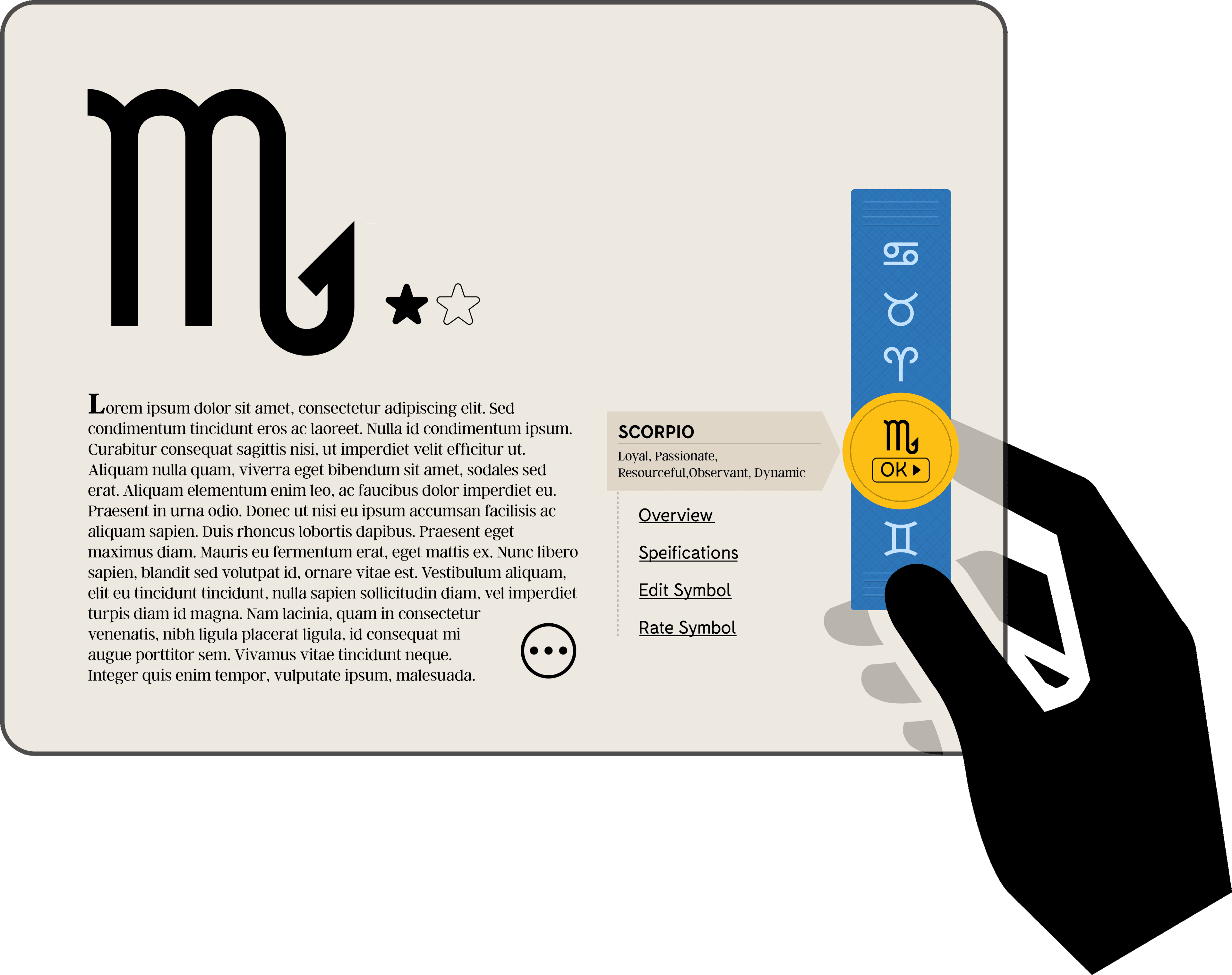 This is a representation of the work I created while at POSSIBLE.
The project is still currently under NDA, please contact me for more information.
The navigation is meant to be used with a single hand. You may slide the rule up or down to select a certain item, which opens up other contextual submenus and content.