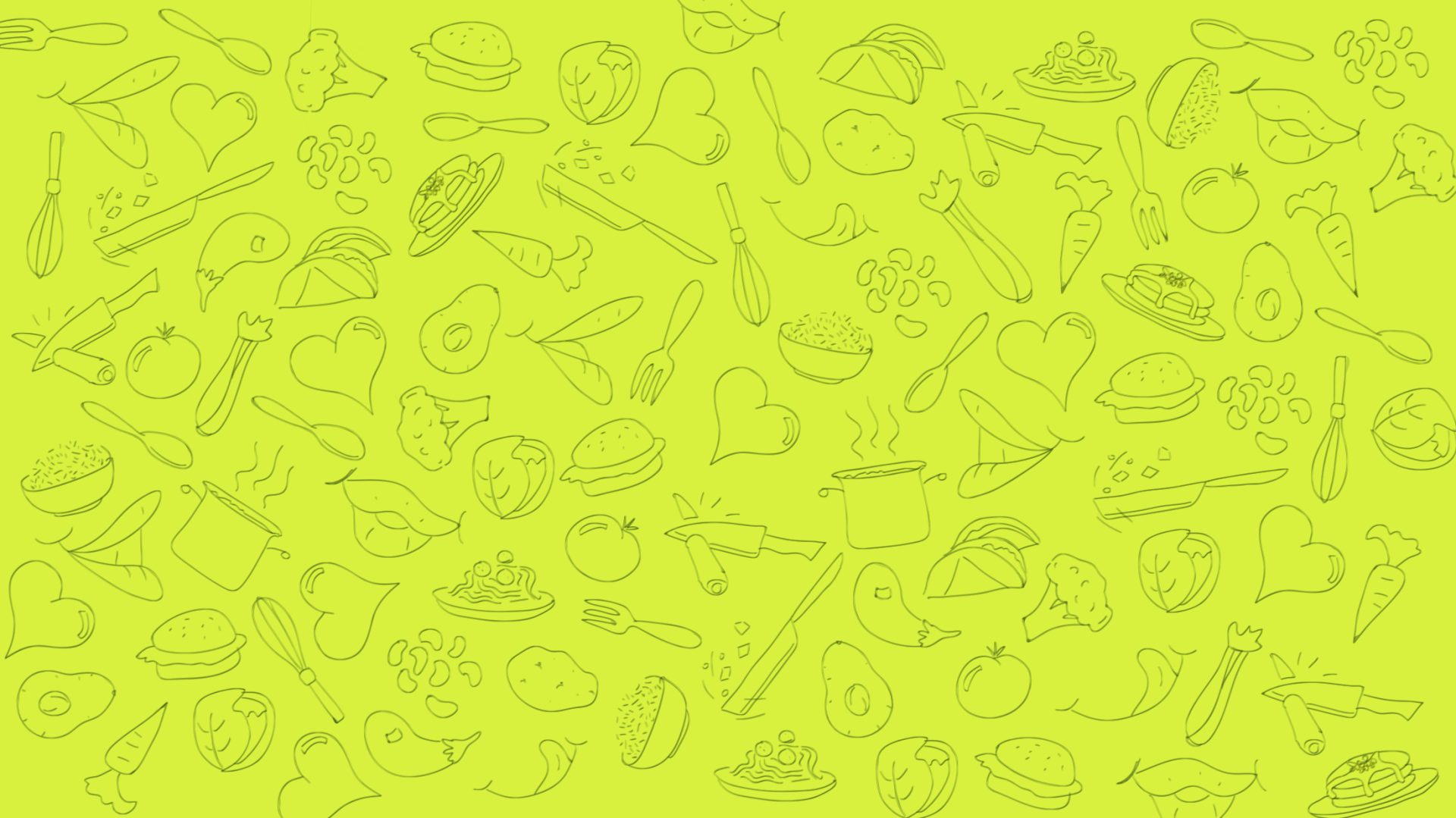 Lots of people have misconceptions about what it is to eat plant-based. It's a lifestyle that everyone ought to adopt, if Dr. Mary had it her way. Get Waisted is her plant-based weight loss and wellness program that's in startup mode.
While the project has had many twists and turns, I've learned a great deal while working on this project. I'd like to share a bit about what I've done.
My Cookbook
The Cookbook was an tool that would take the guesswork out of what to eat while on any stage of the meat-elimination process. We used the
Yummly
API in order to parse aggregated recipes for the user.
My goal was to simplify on what Yummly started with, and make it cohesive with
Get Waisted.
​​​​​​​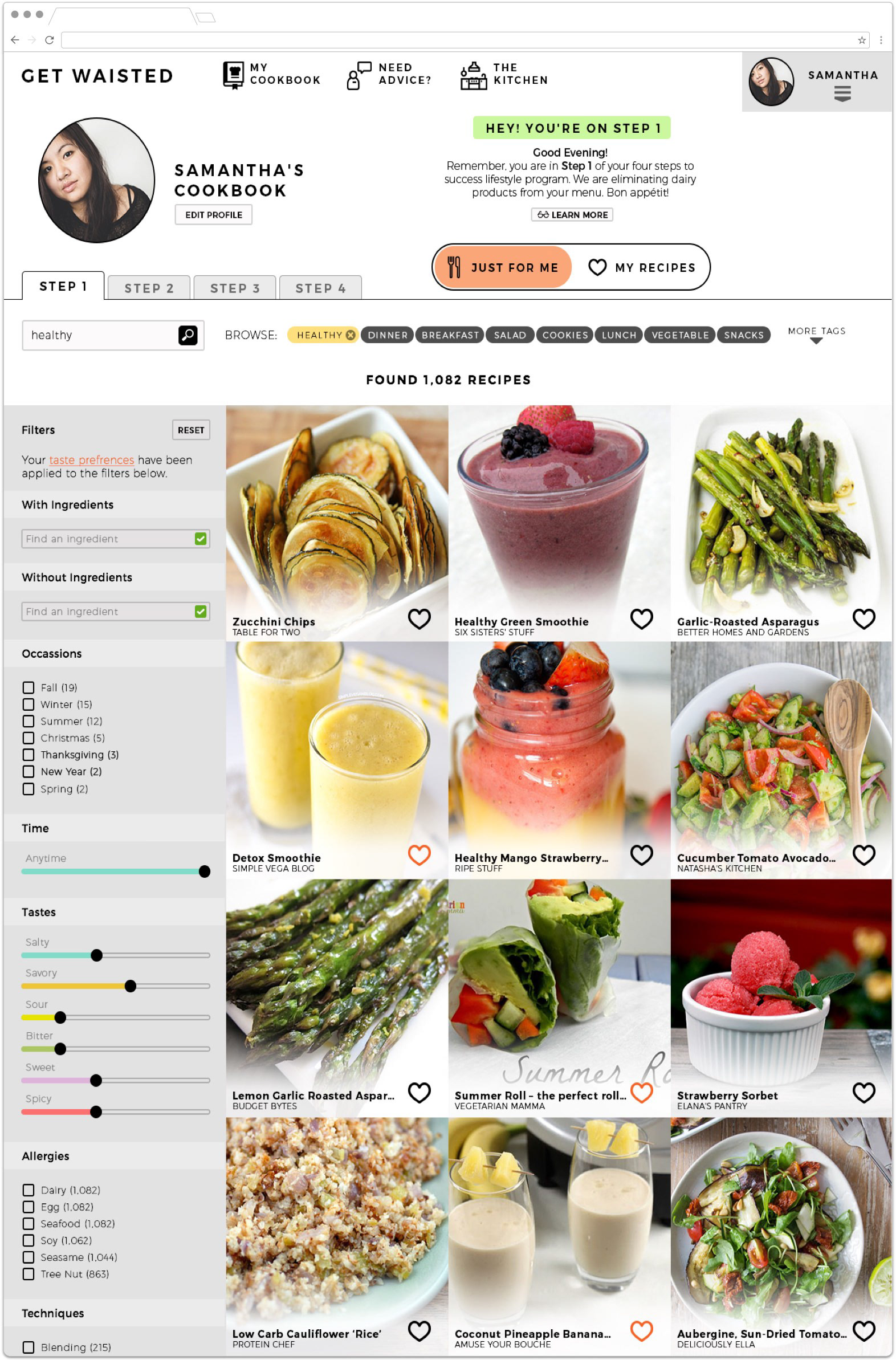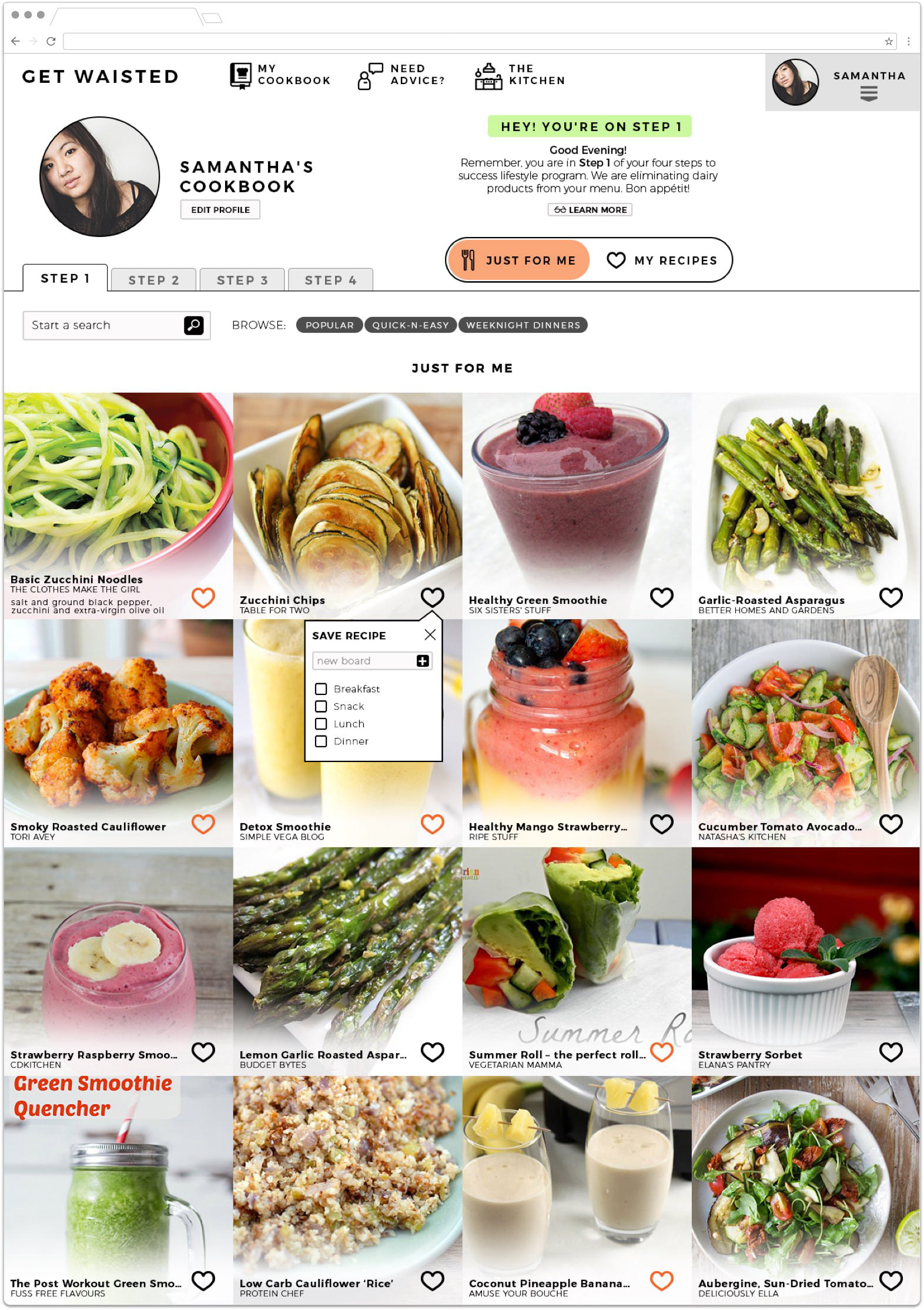 The site would feature a pin board for people to save their favorite recipes, which was contextual to the set you were currently on. So, if you were on Step 3, you might not want to see a recipe from Step 1.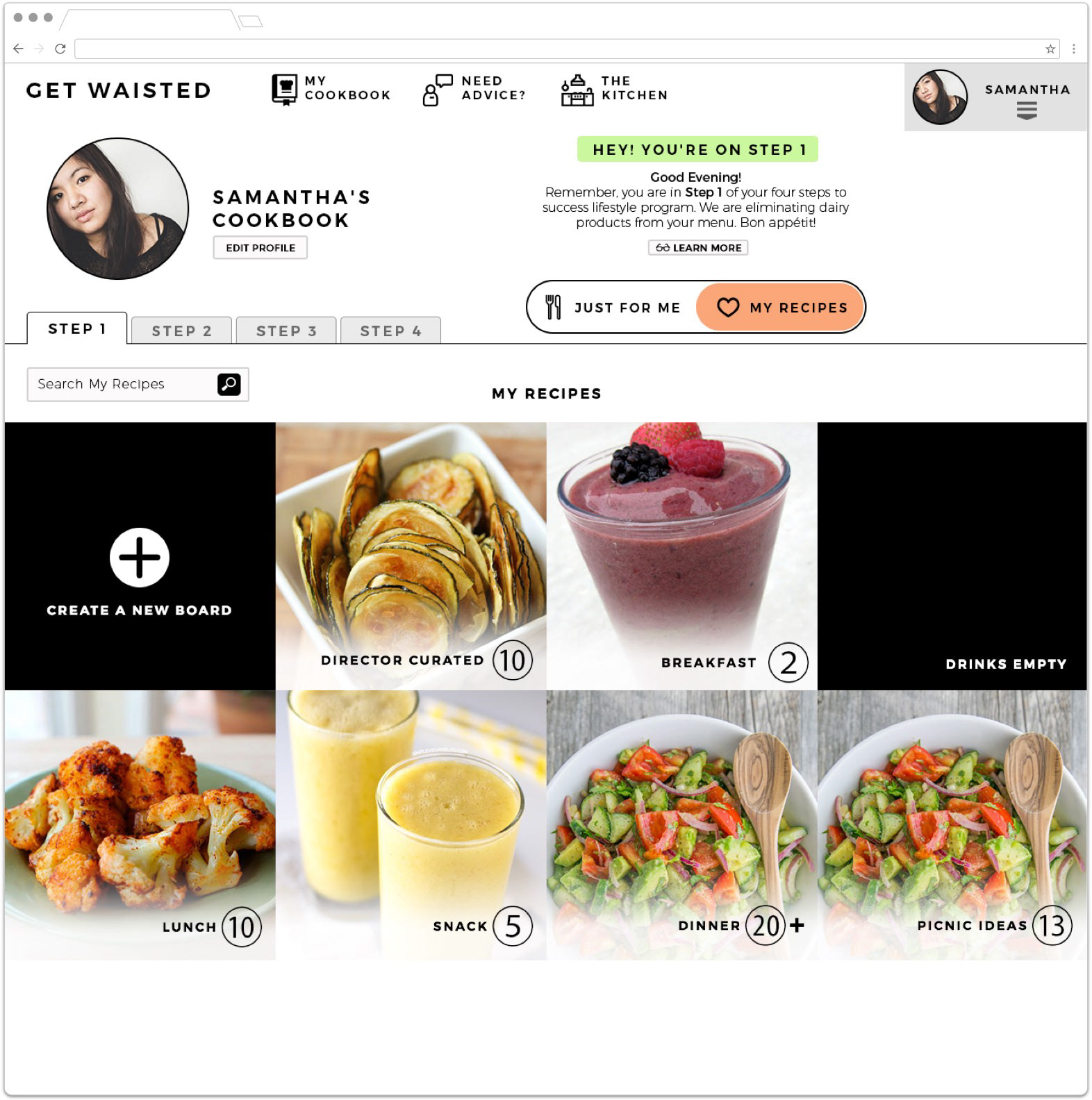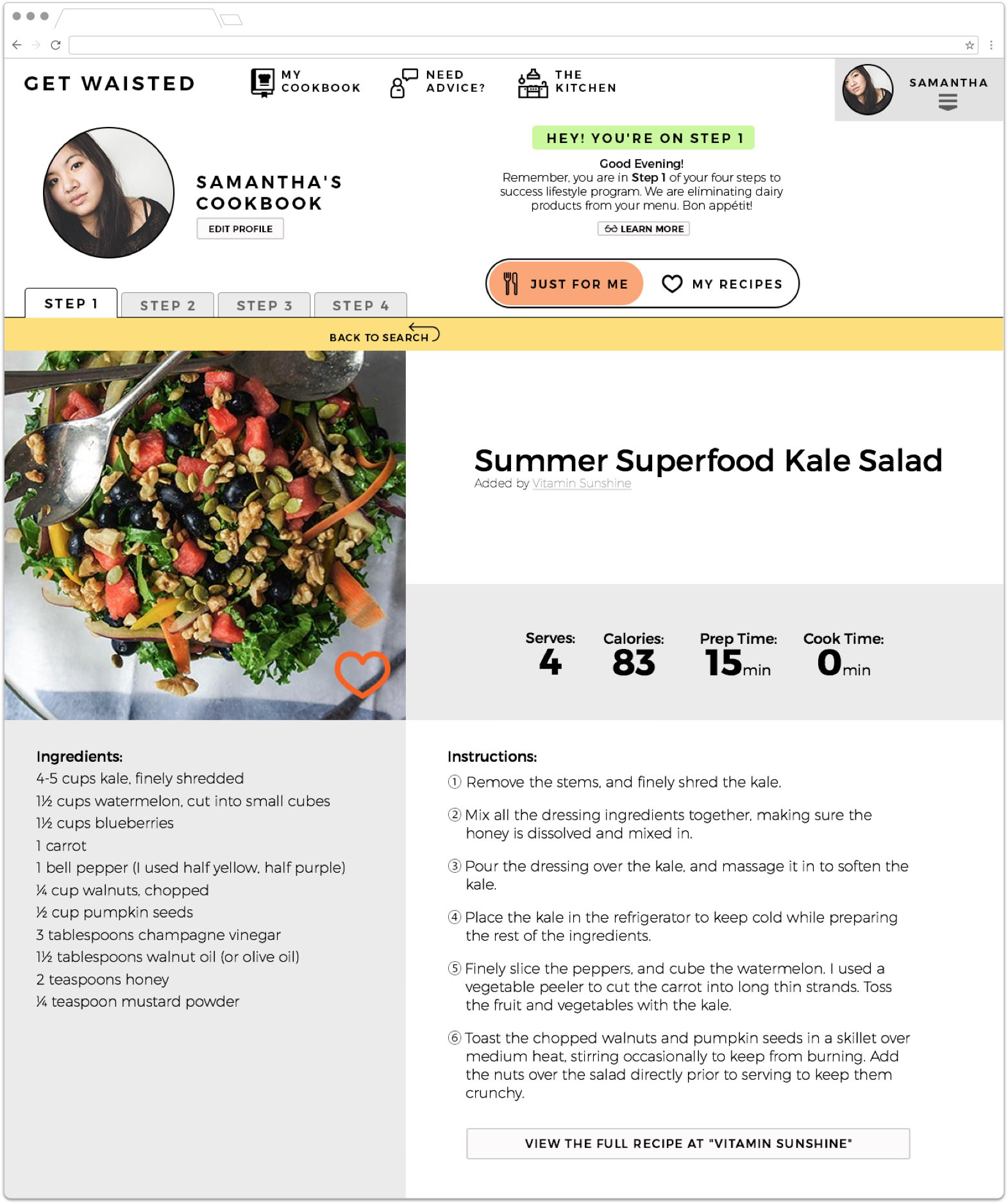 I understood that a heavy user of the cookbook service would want to be on the site searching for a good meals to cook, and I wanted to offer an easy way to get sucked into finding good things to eat.
The intention of using the word "board", instead of just leaving it as a save search title for a collection of recipes, was to suggest a frame of mind while interacting with the cookbook. The hope being that the user assumes the behaviours of using a service like Pinterest. And that how they could interact with the cookbook like Pinterest. 
The Kitchen
The blog was supposed to help with SEO and social marketing, as well as provide readers with good content to engage in.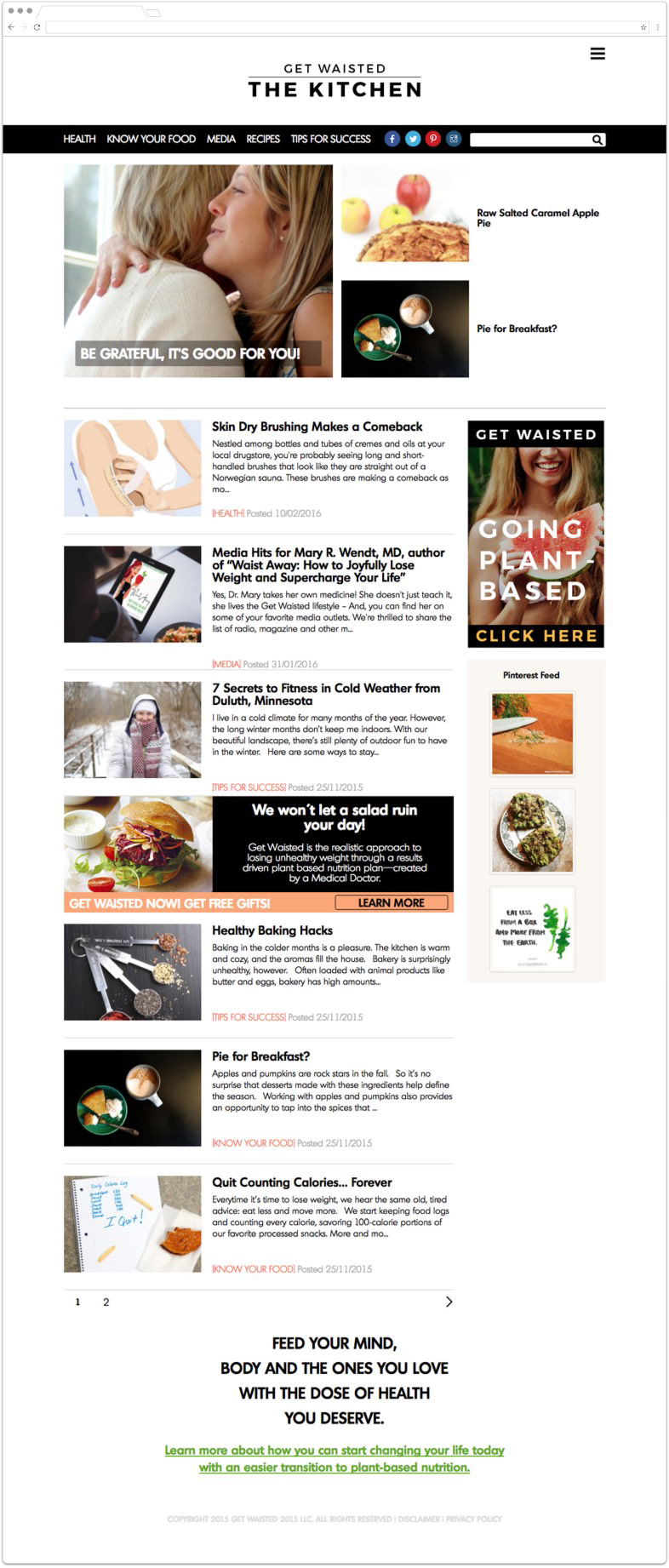 Landing Page and Email
We worked with an outside email marketing company to help us with analysis and design input. The output isn't always amazing looking, but this layout yielded an 80% open rate from a previously unsolicited list.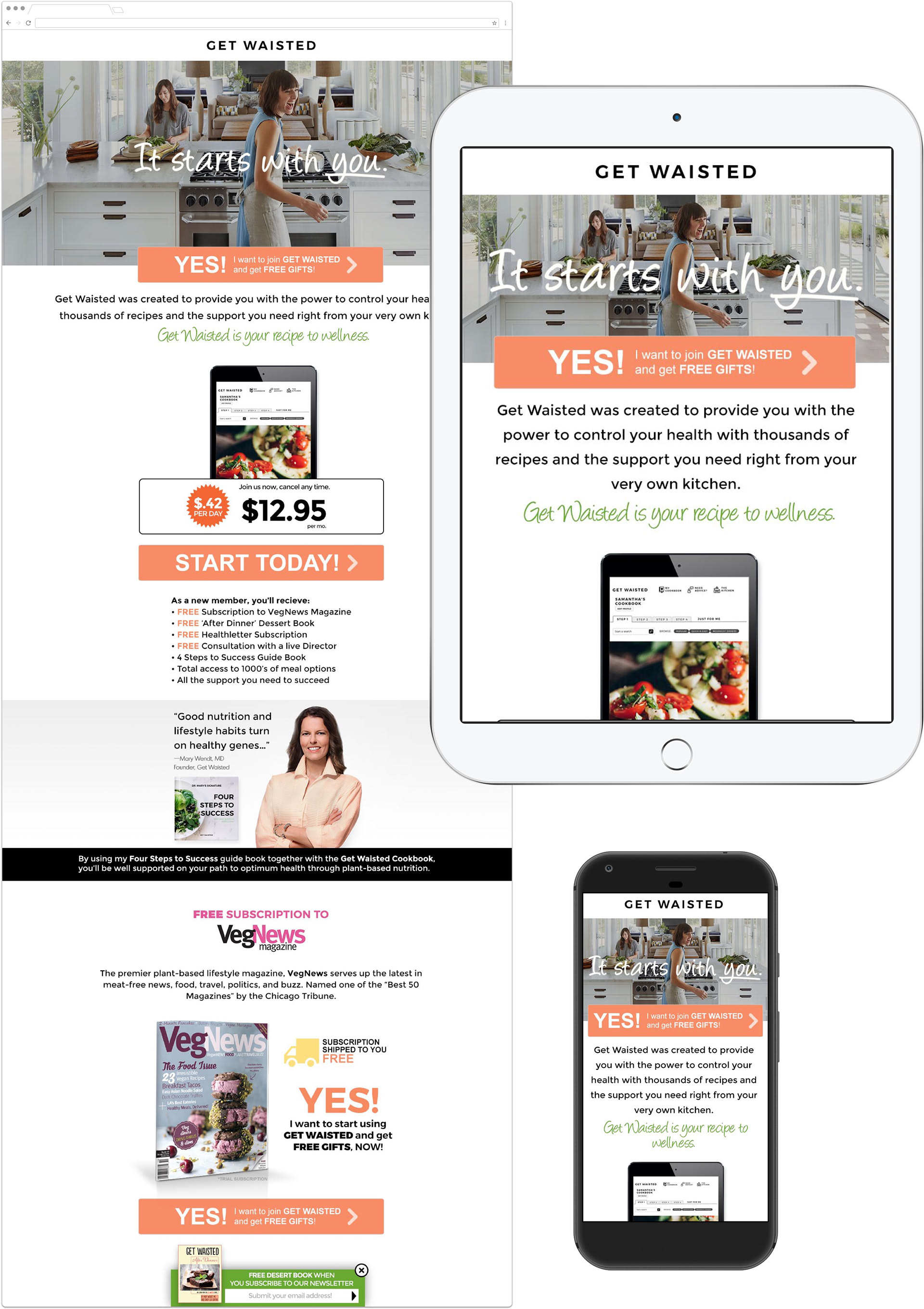 Print Advertisement
There was also a print advertisement that I designed for another service called
Get Waisted U
, which appeared in the nationally syndicated magazine VegNews. Get Waisted U was a way to certify people who wanted to help others become healthier, while also making a living.
Taking account of the demographics of the magazine, we also wanted to target older Gen Xers with a confident and unconventional portrait of a modern, mature woman.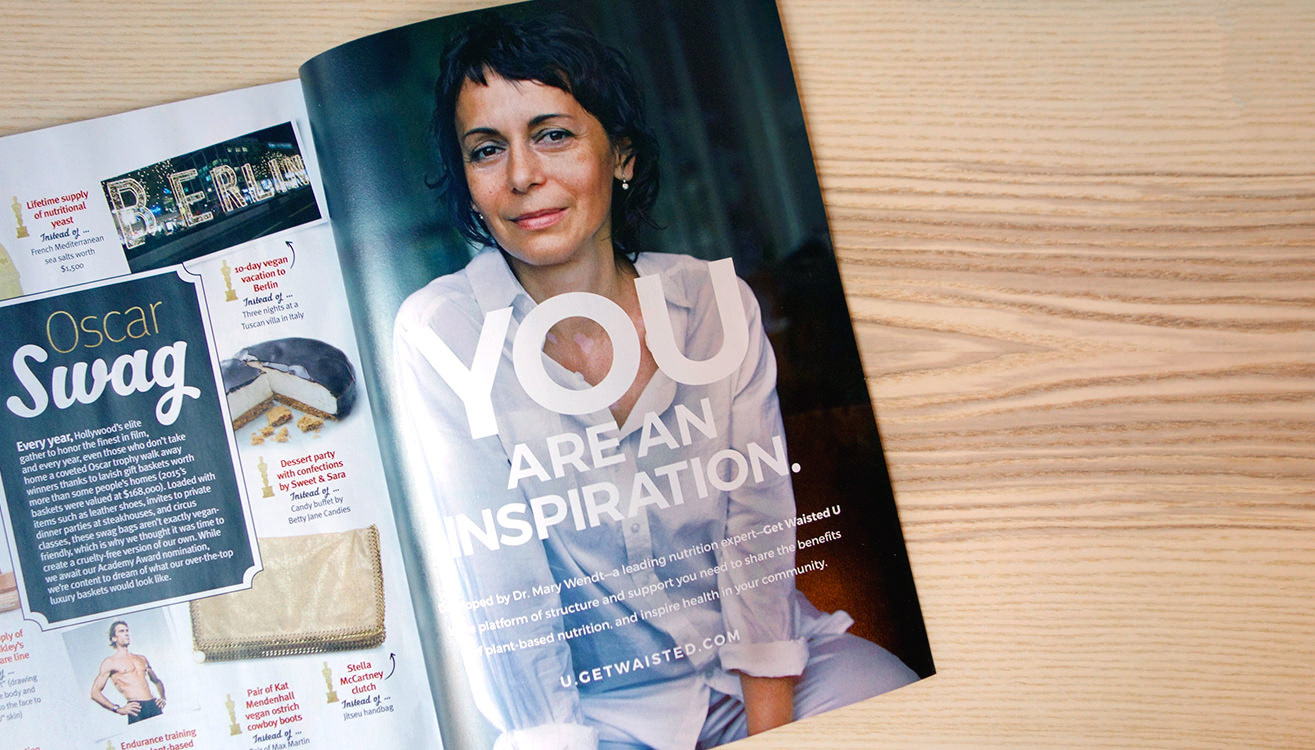 Different Direction
The name of the program and the brand it had was incongruent with expectations and confusing to people. Towards the end of my time with Get Waisted, I proposed a different direction for the brand that would better fit the ideas and attitude of the name of the program.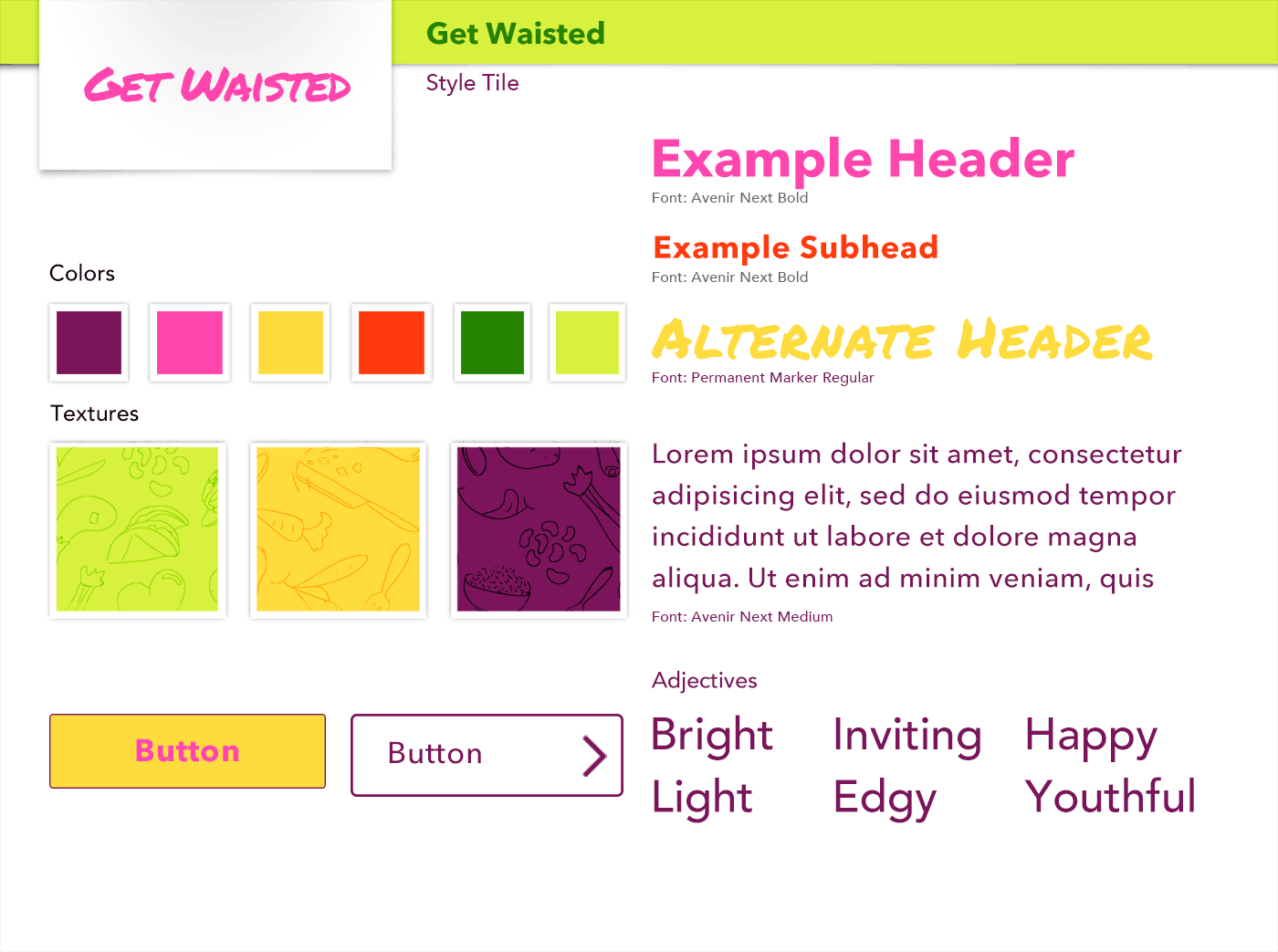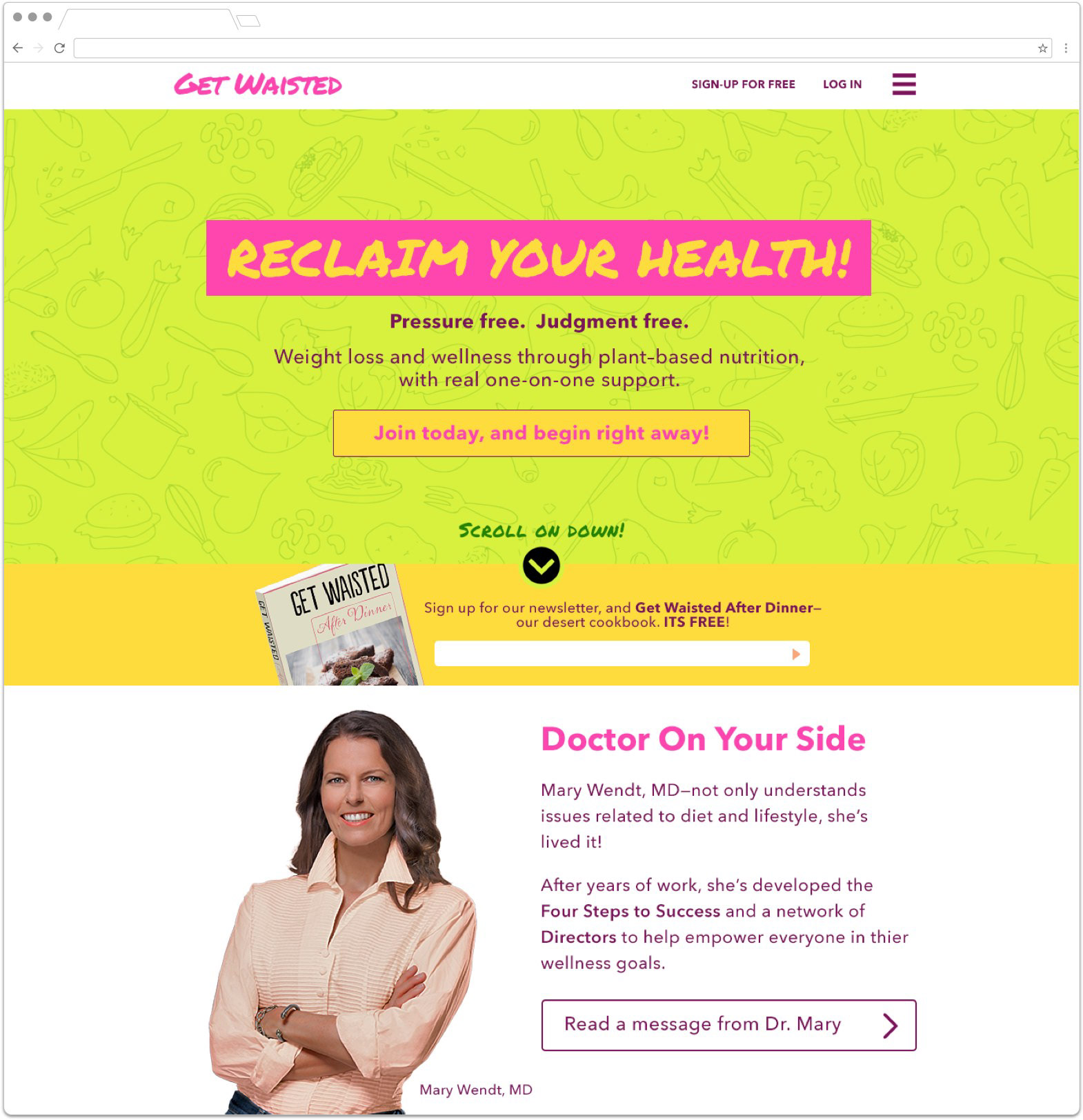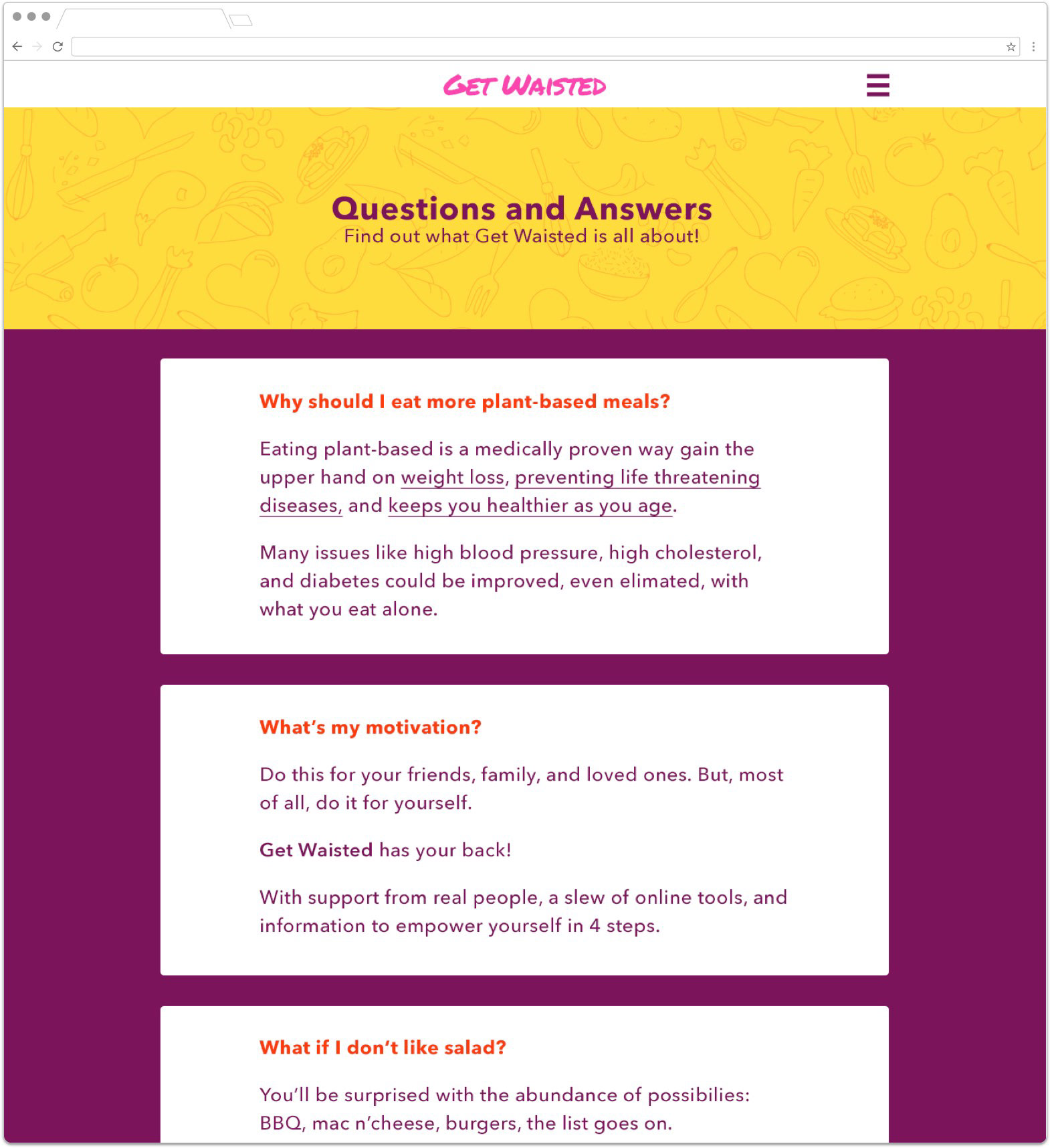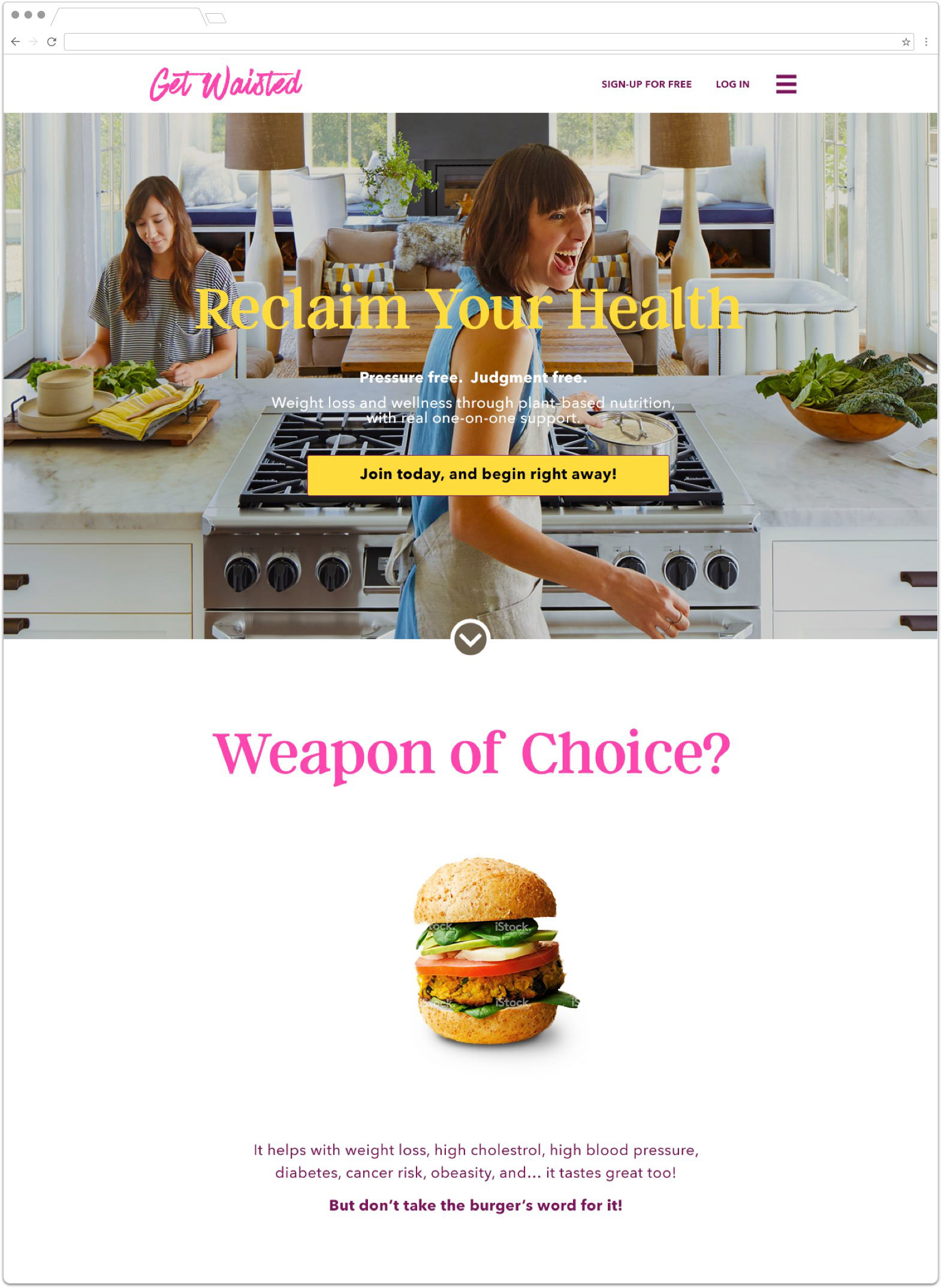 The Book
At the time, the book was still in it's planning stages, but we knew which direction we were heading towards. Get Waisted was on the back burner, and we were now focusing on the Dr. Mary brand.
Some of my research was going out to the local Barnes and Noble to see what was selling. As well as the top sellers on Amazon.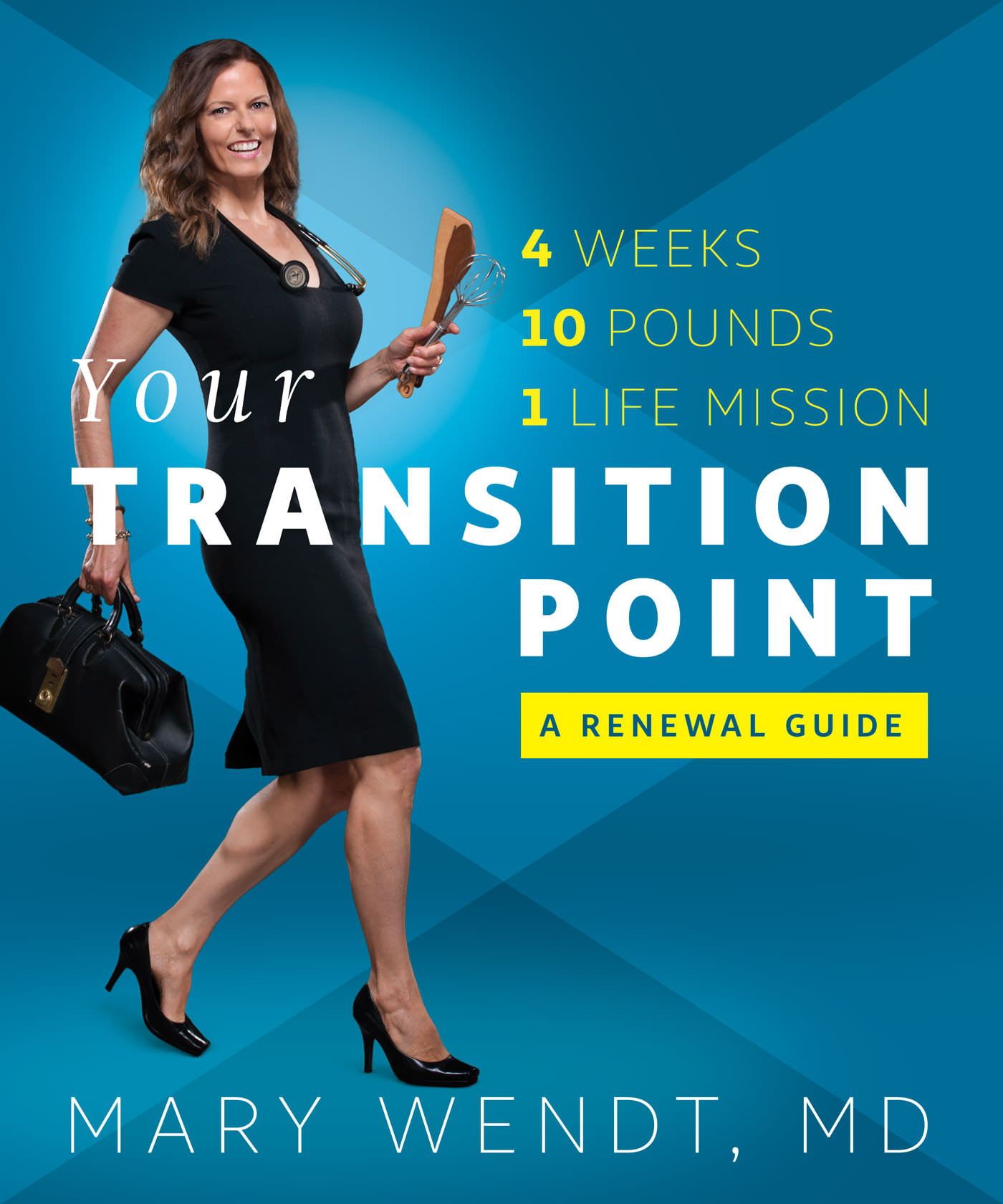 Leaving the Project
My work with Dr. Mary has had it's ups and downs. But I always believed in her and the product she wanted to create.
Unfortunately, I had to leave the project because of an unexpected tragedy immediate family. All the more reason to believe in her mission to help prevent health issues with real food.