Therapy and a Tour of Central Park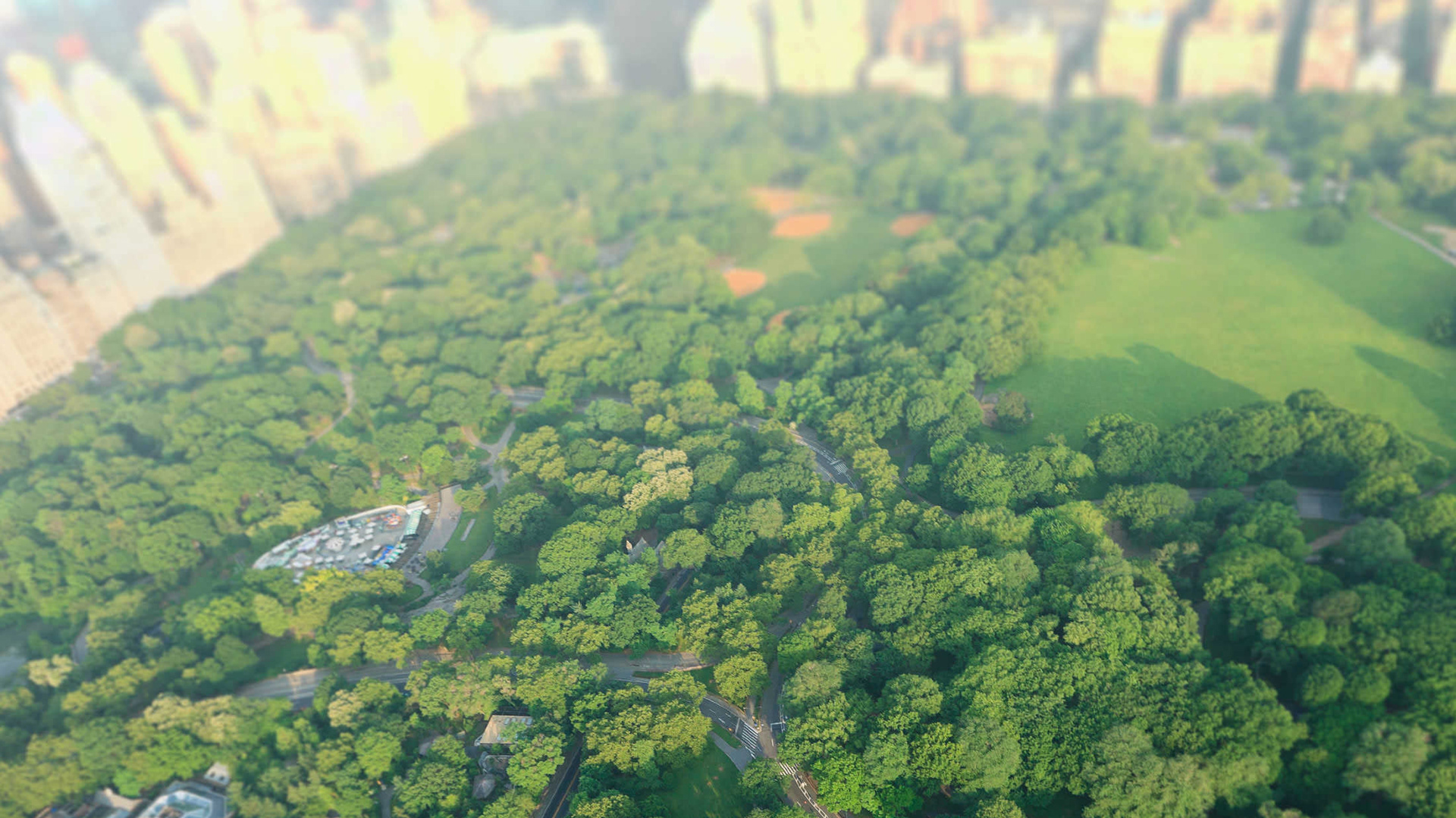 Mark Wendt wanted to start a business combining his love of New York's Central Park, a healthy lifestyle, and his career in Therapy. Using food—metaphorically and literally—as a foundation to what he called Food Therapy. How do you approach a unique proposition to native New Yorkers and people from out of town?

Road to Resolution:
We began by talking a lot.
Mark became a certified NYC tour guide, and this would be a service that combined a Central Park walking tour and therapy. It's something that's really unlike anything else out there. So it was important to figure out who Mark is and what he wanted—sorting out the details of his service and brand.
After establishing a baseline, I looked at the online presence of other local therapists and tour guide companies, as this was going to be the main entryway for Food Therapy.
I approached this as a local business servicing the immediate community, then as a service for people out of town.

Solution:
Central Park has always been a place where New Yorkers can gain respite from the city and be quite. Mark's love of nature in Central Park is poetic and based centered around his personal philosophies.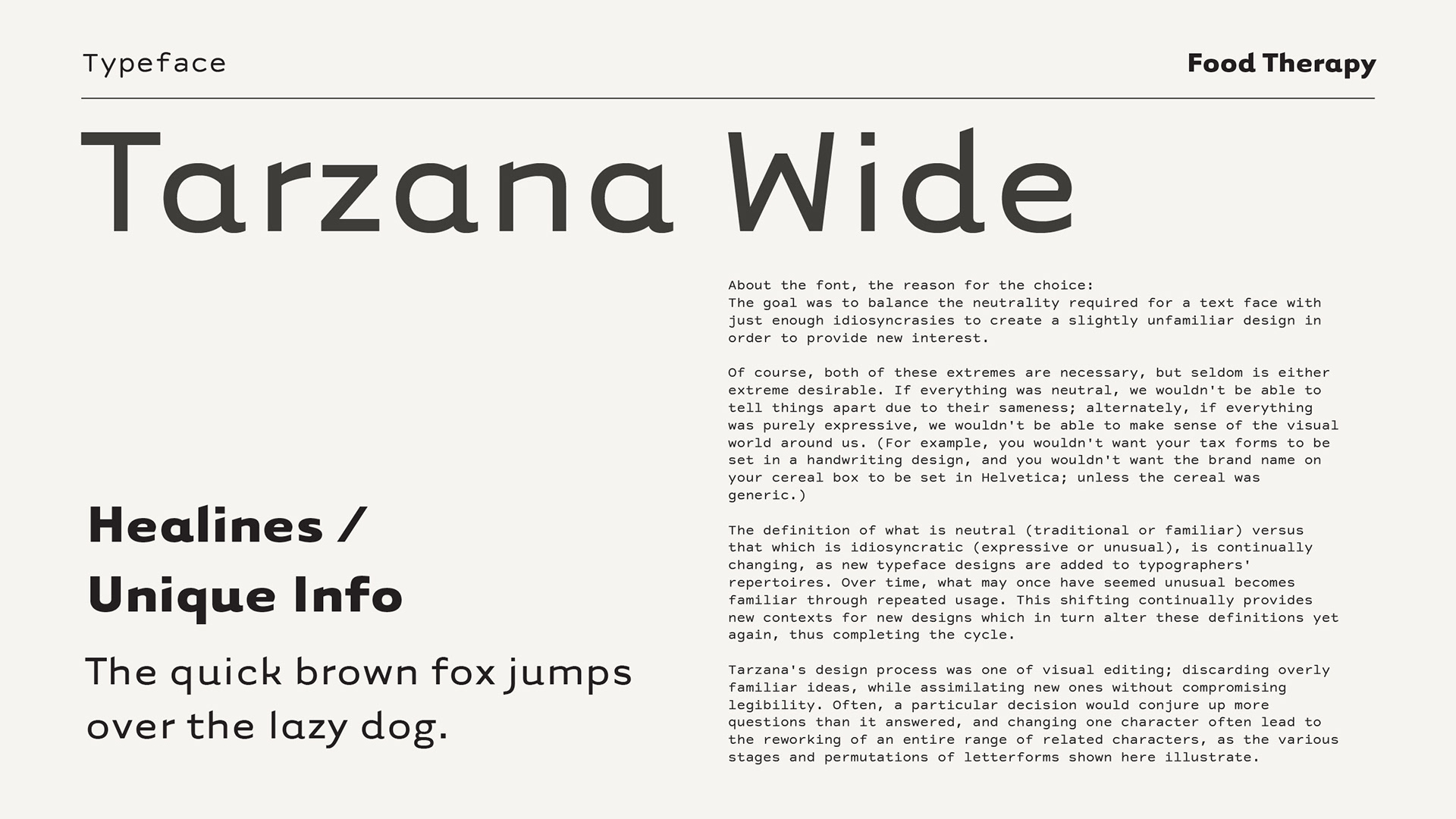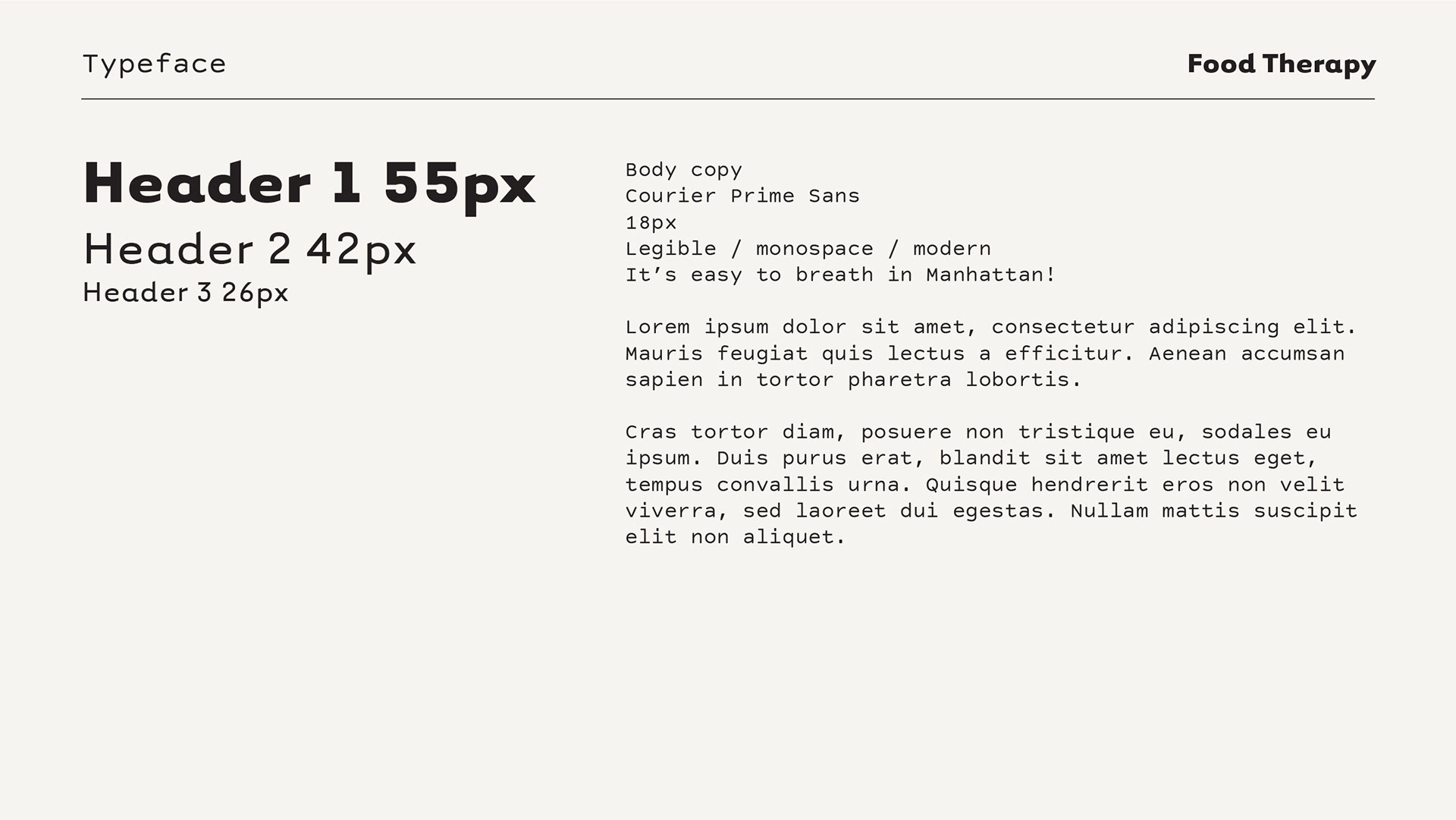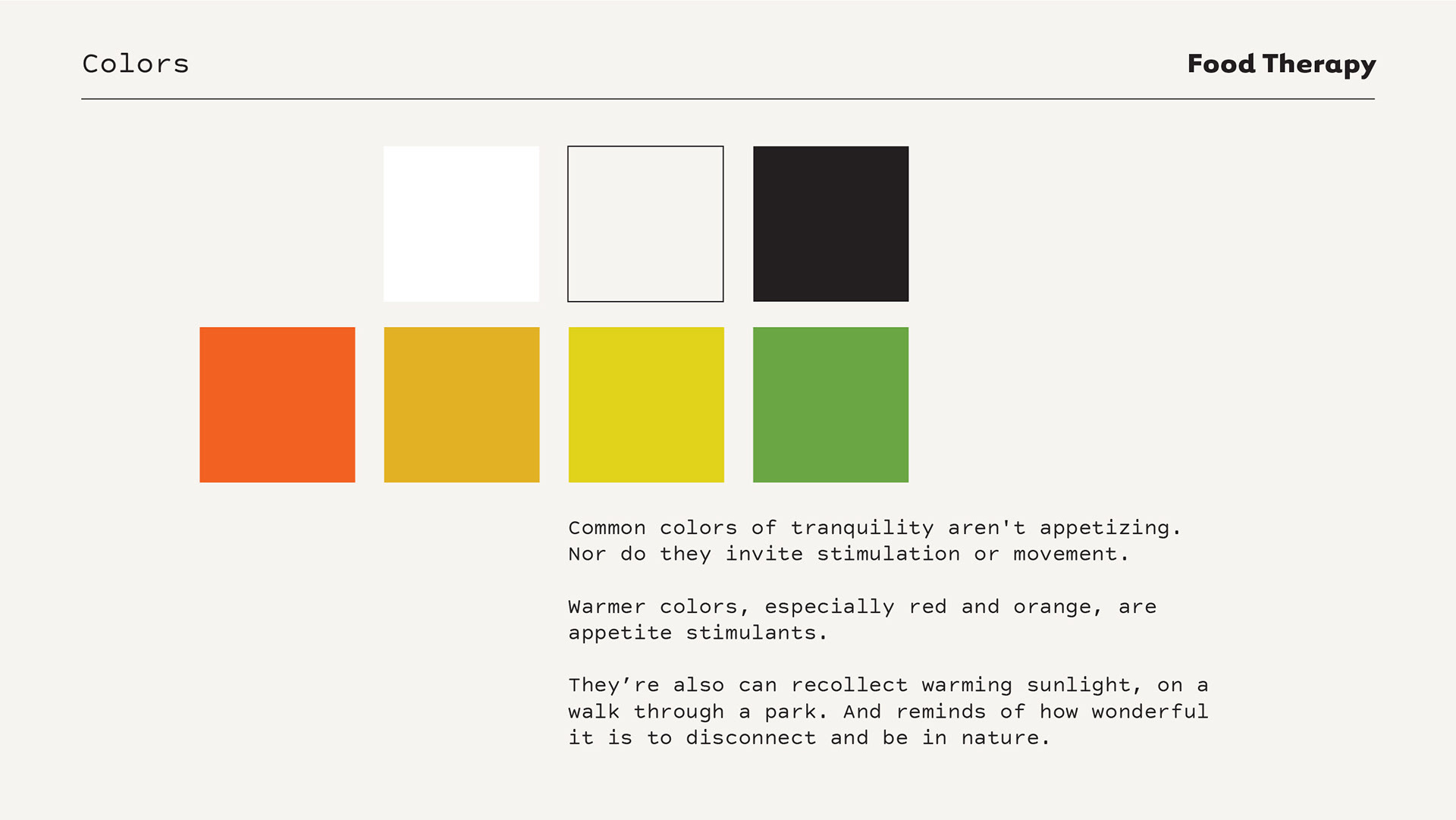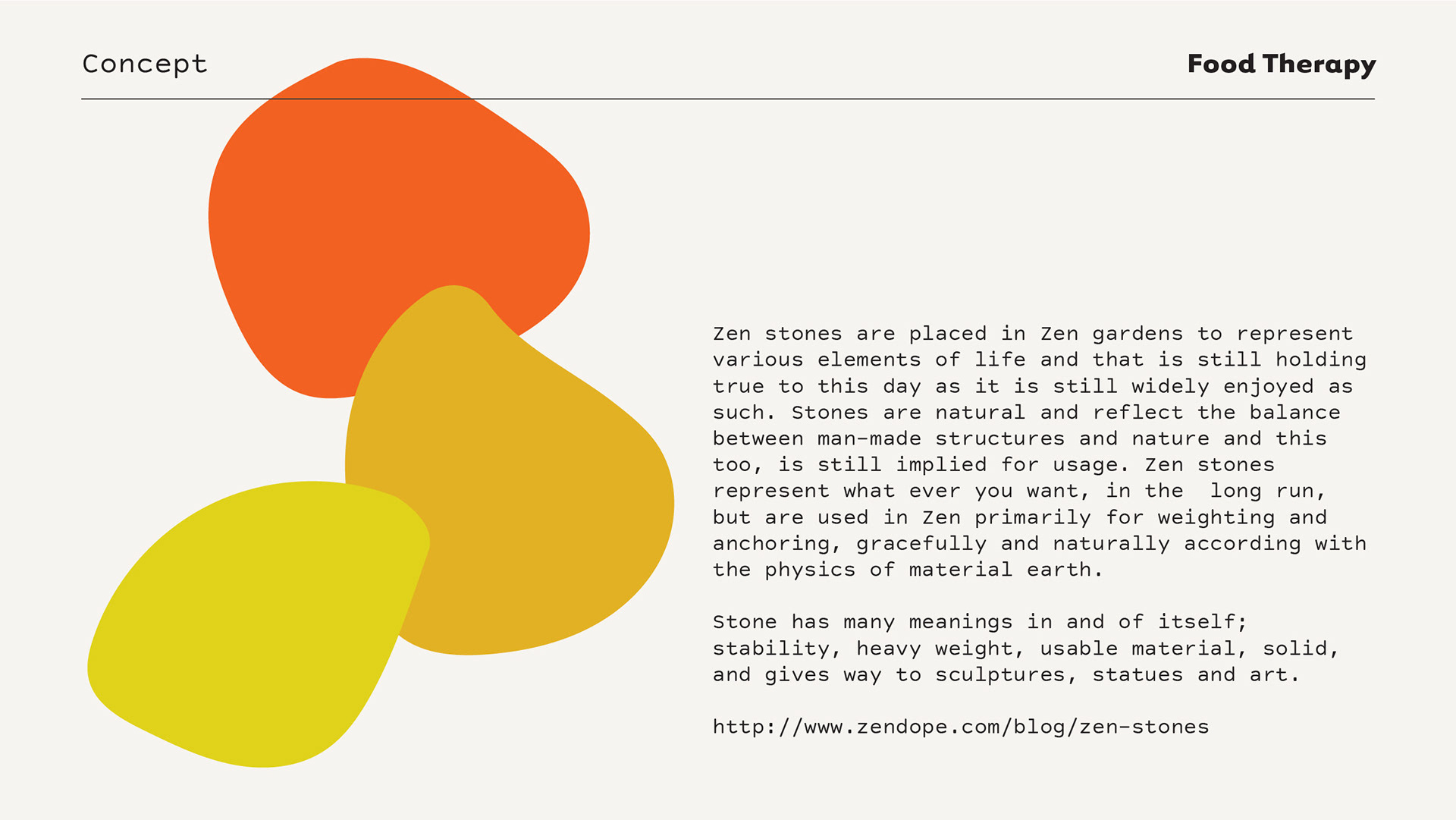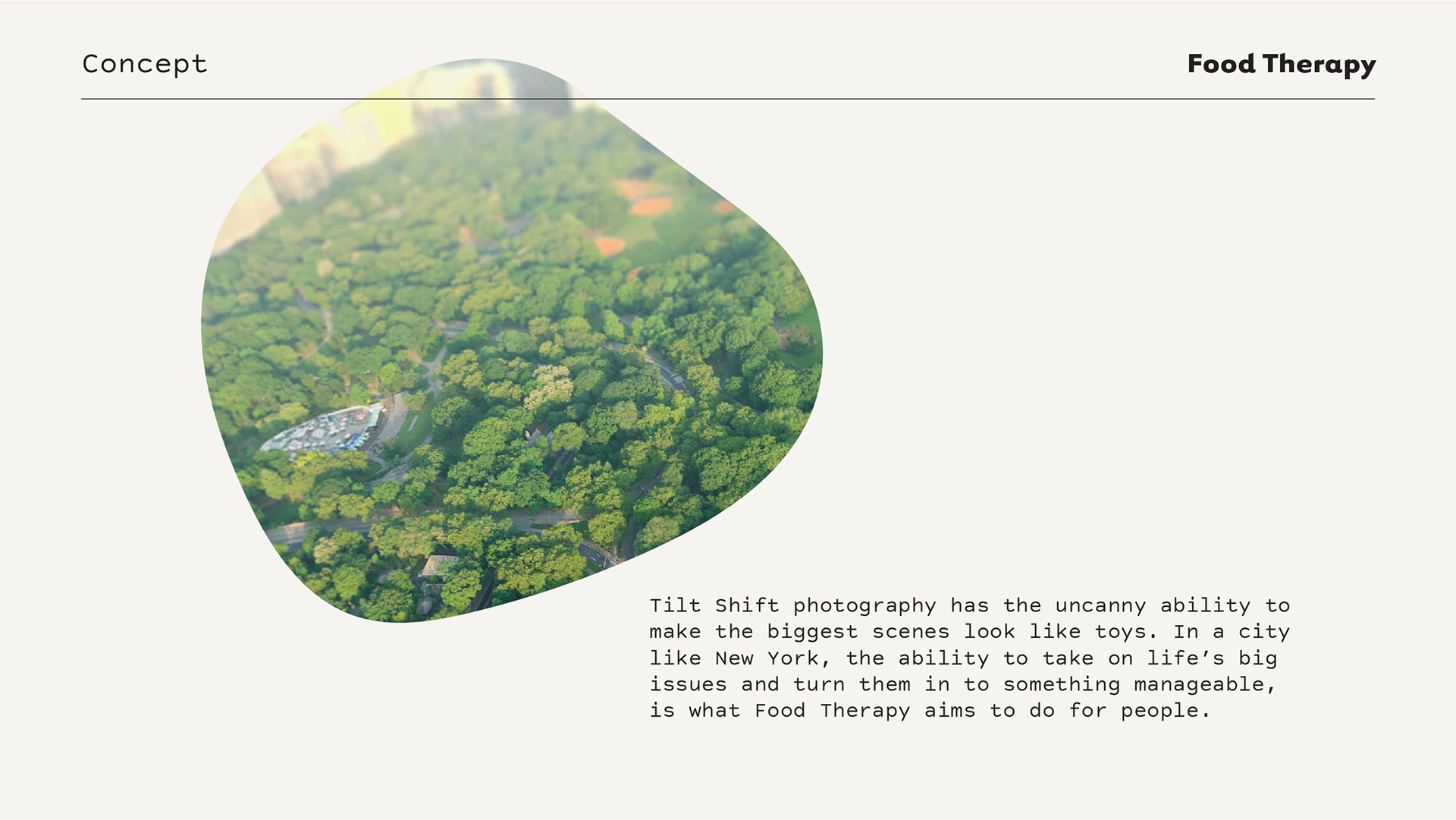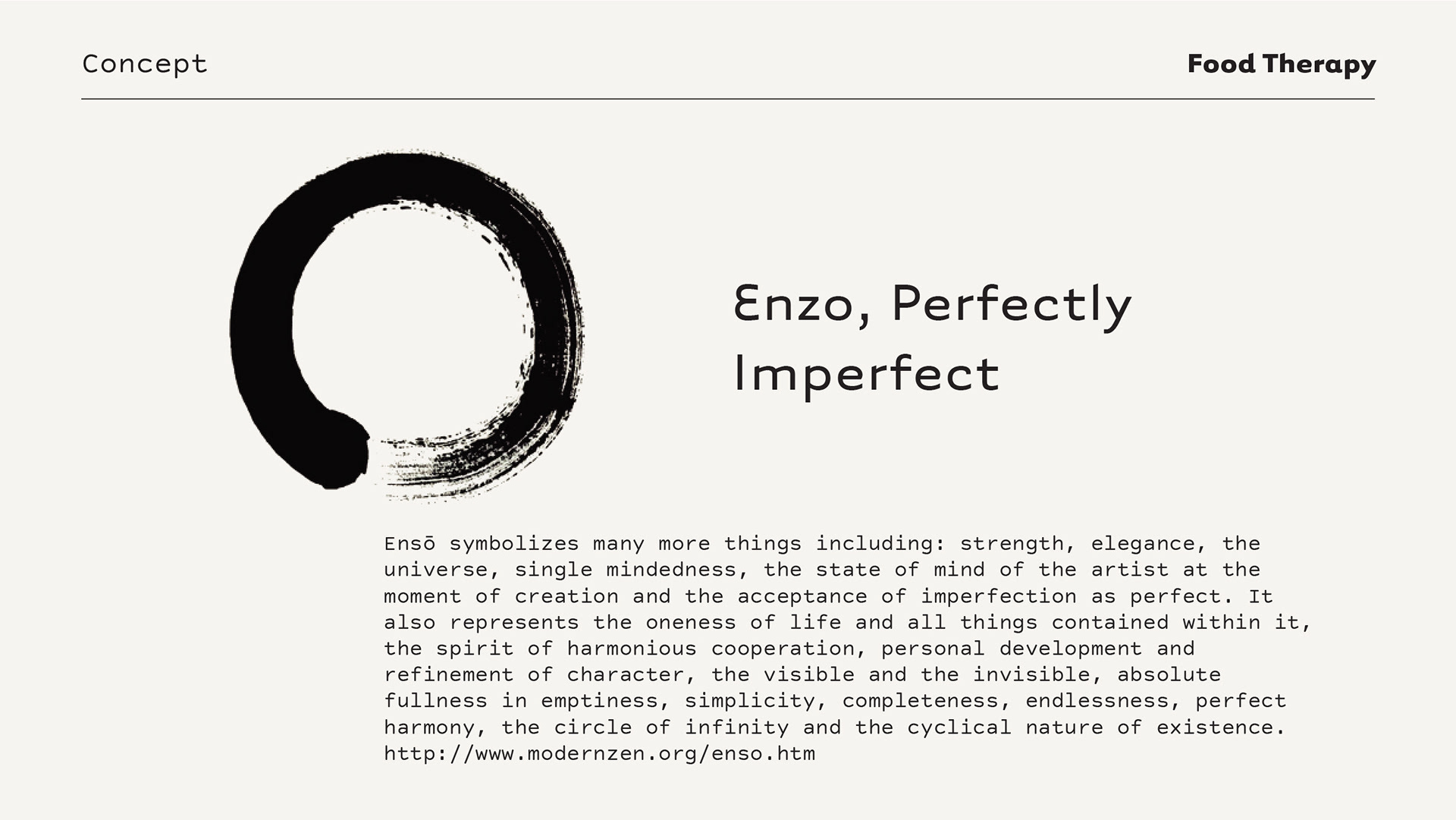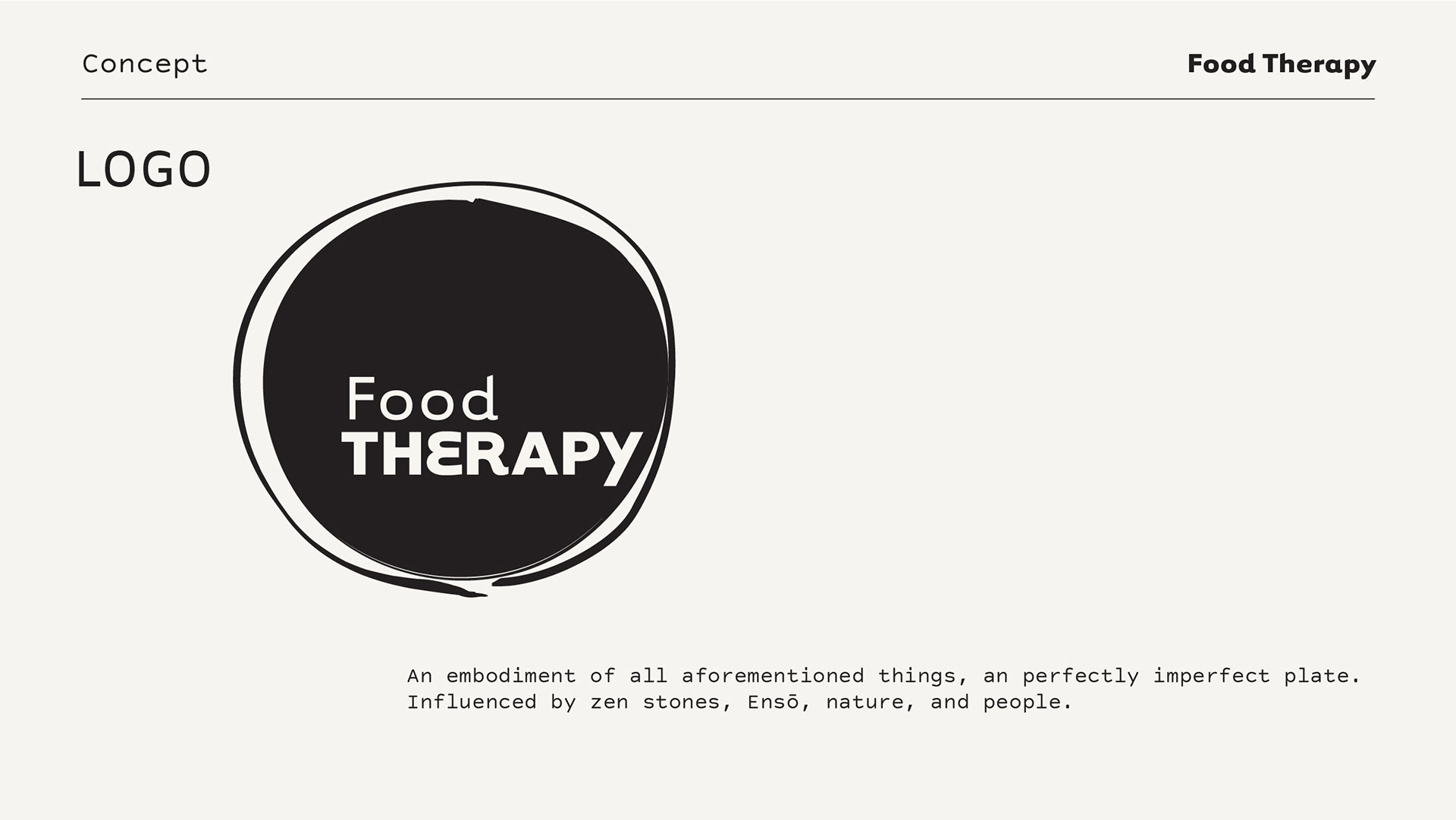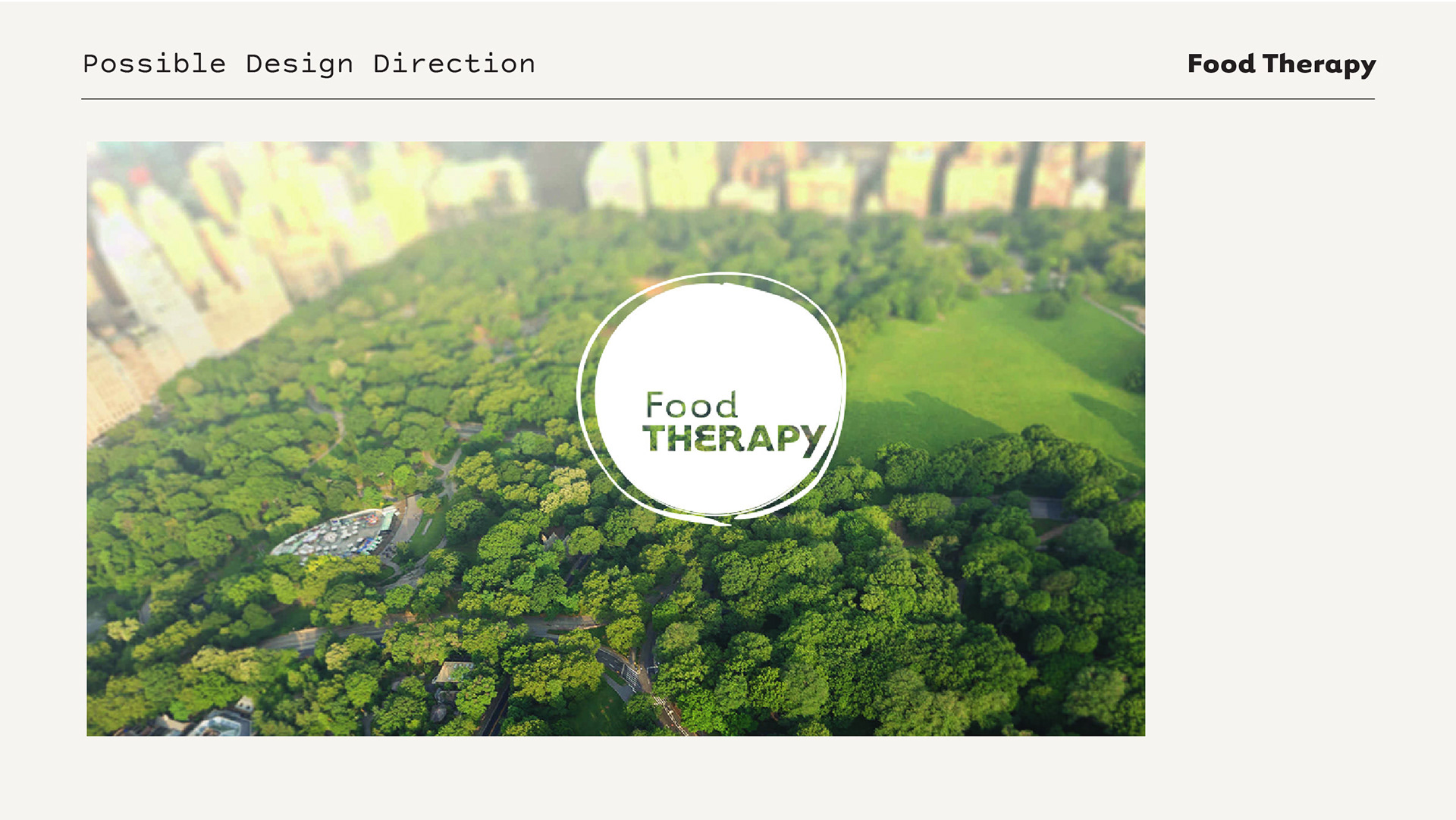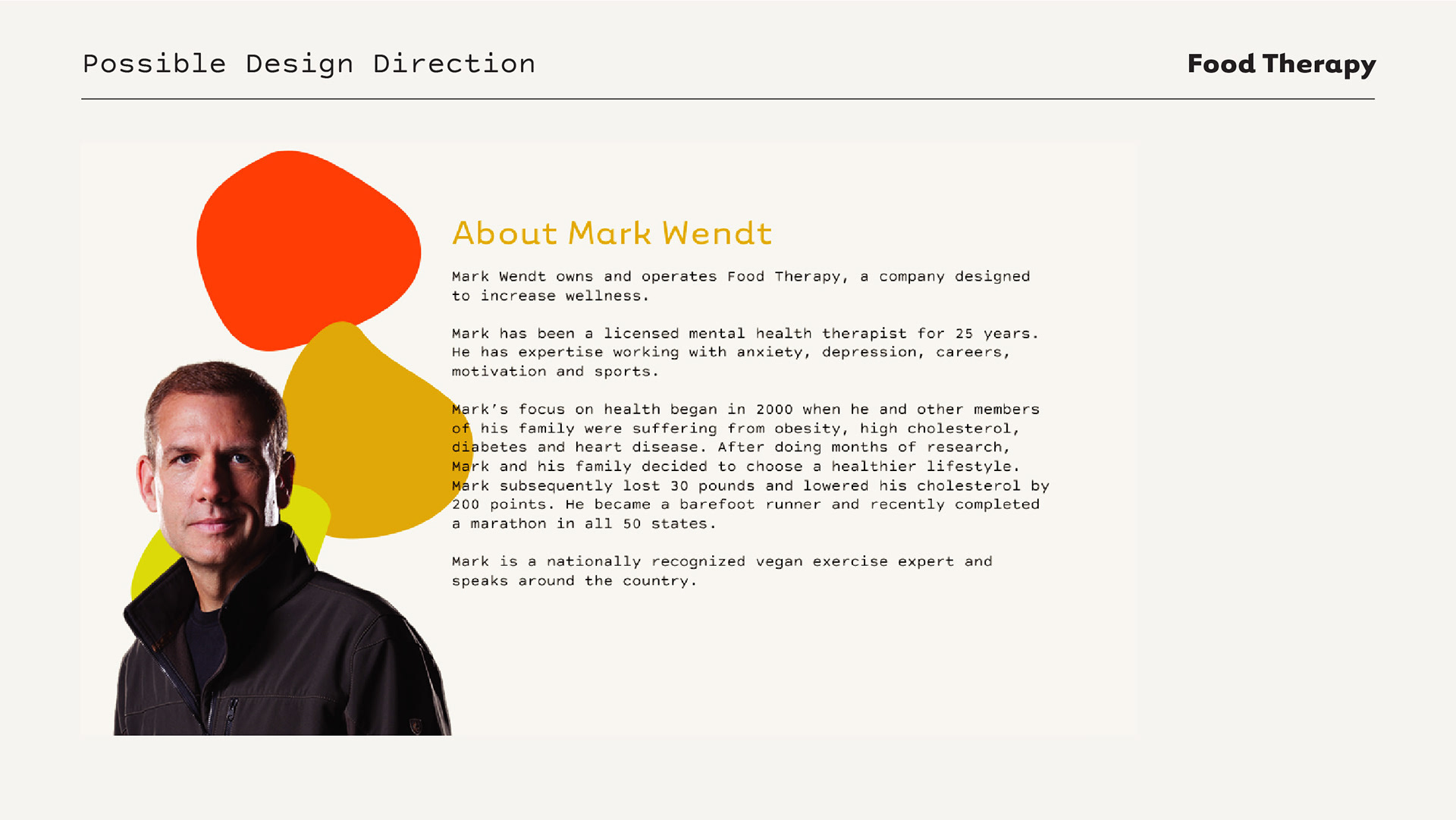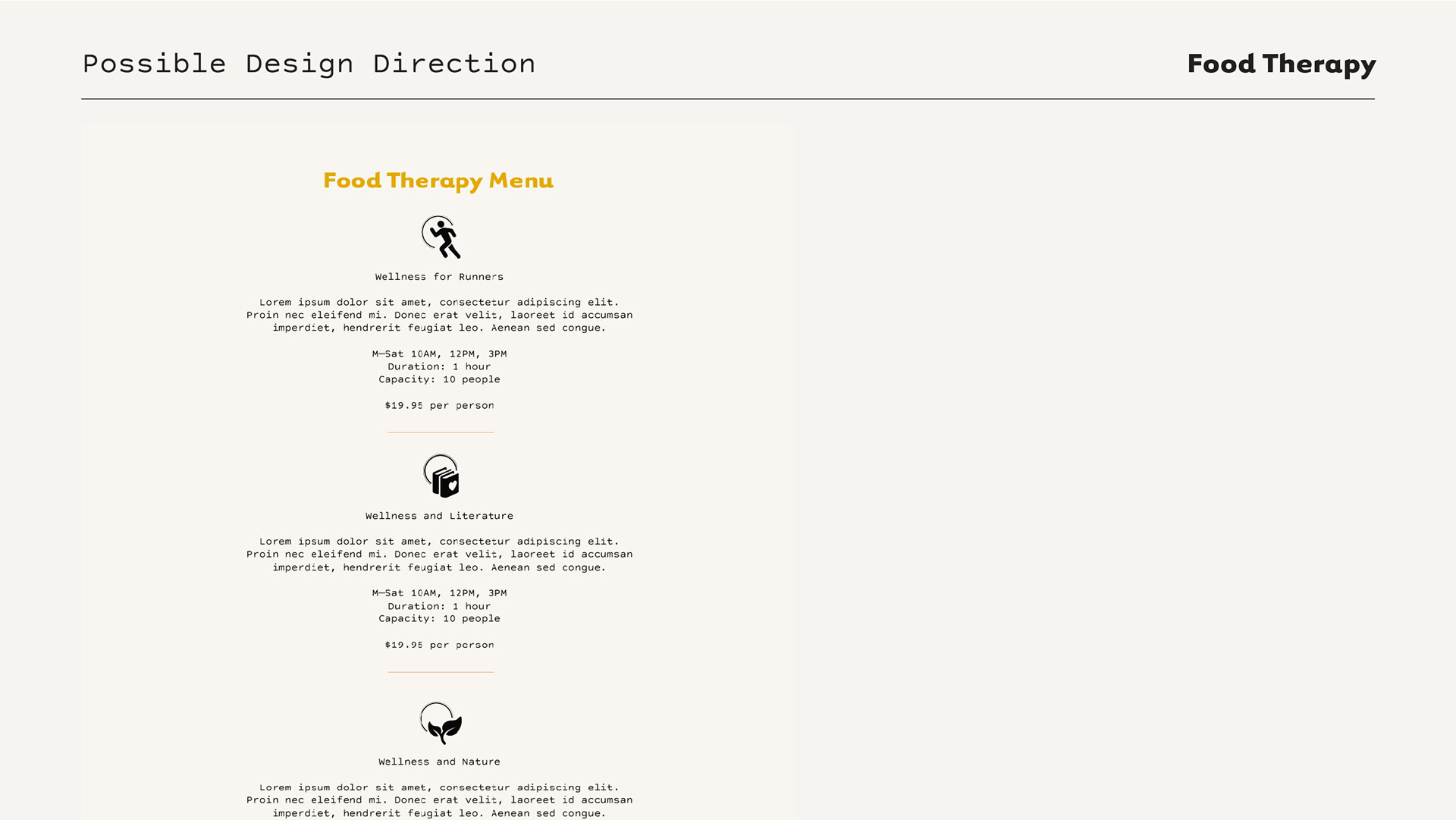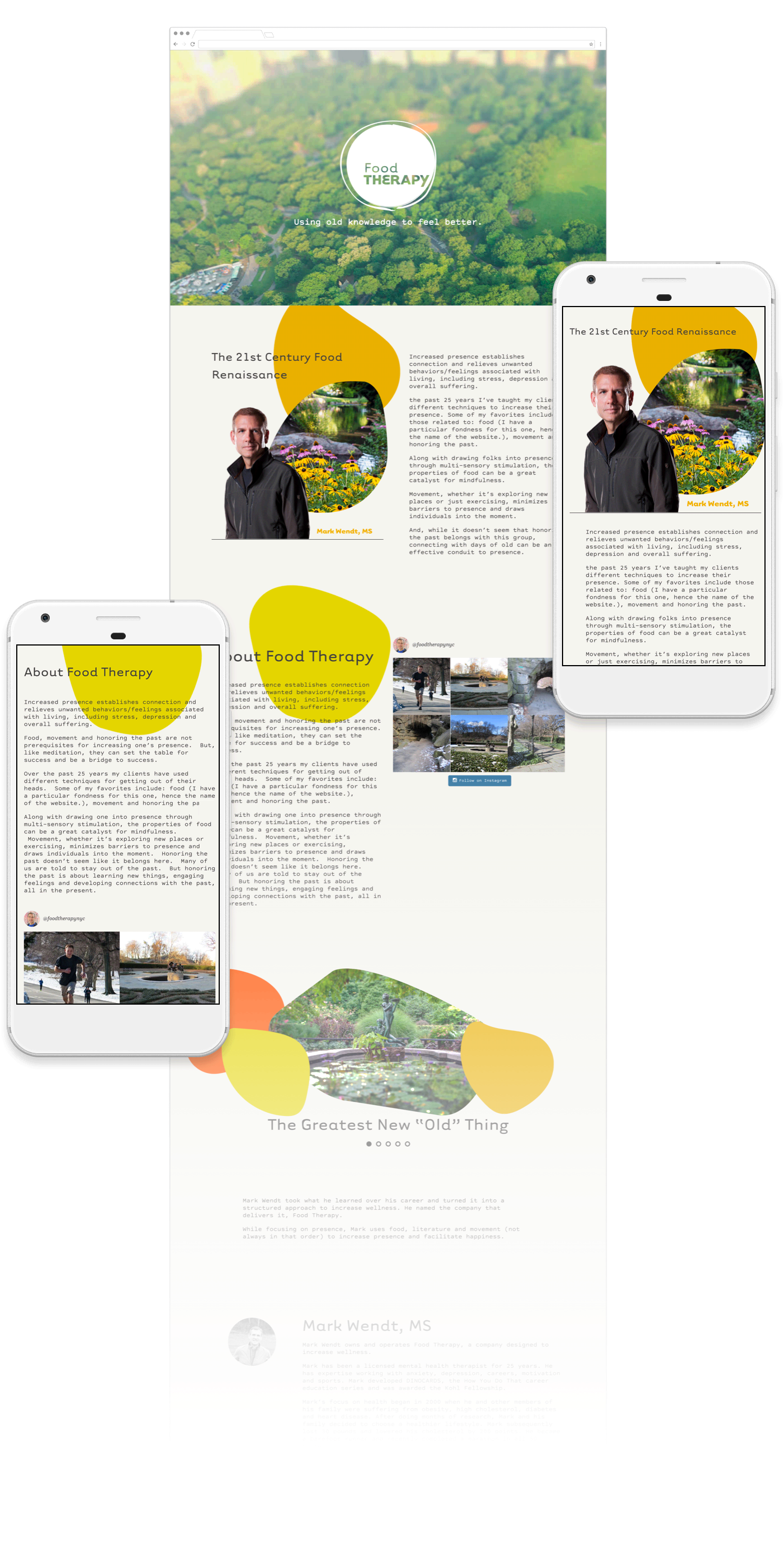 The project whole project took 1.5 months. And the site was created in about 1.5 weeks using Wordpress.
Unfortunately, I had to leave this project too soon, and was left as a MVP.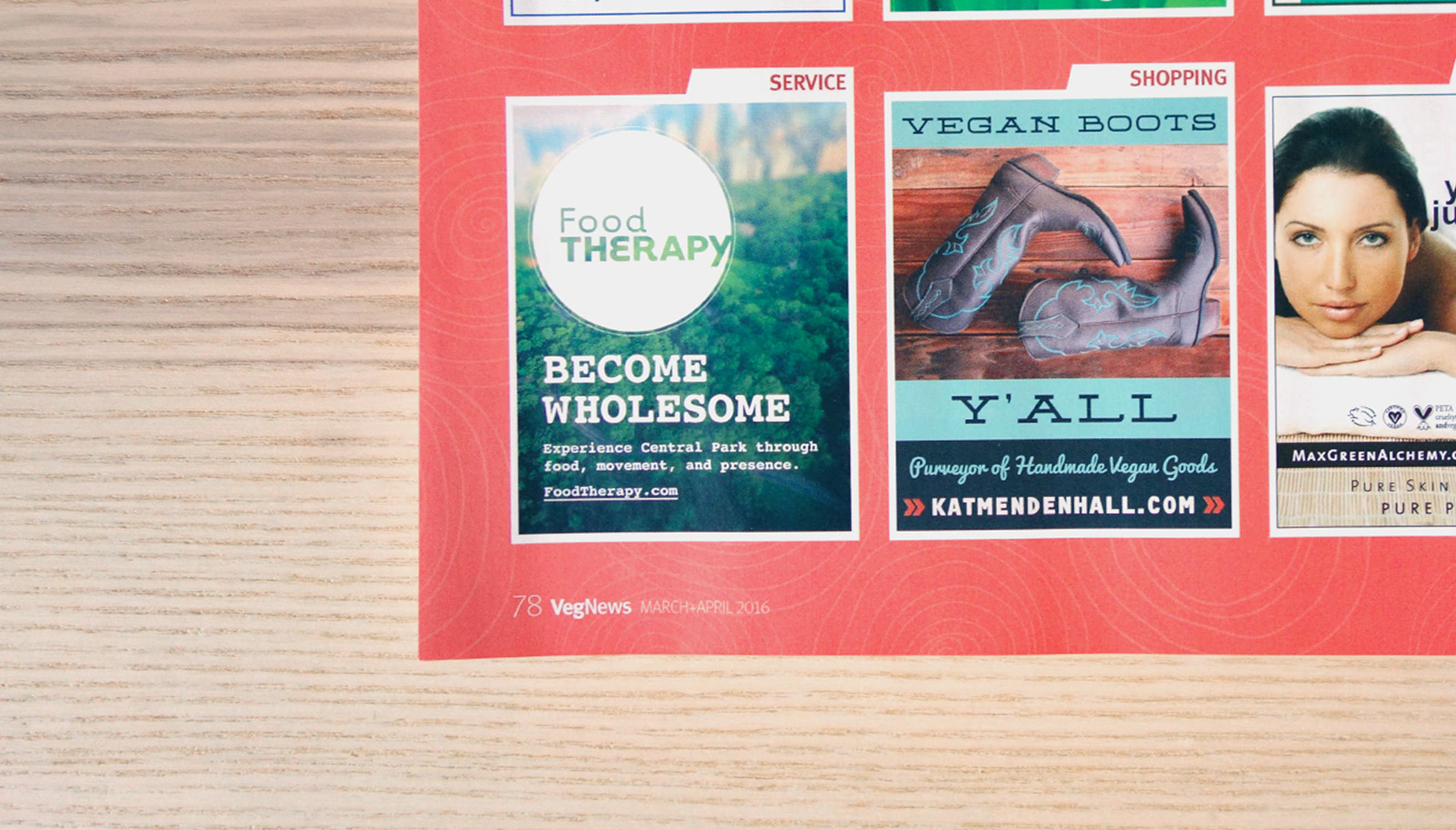 There was national AD that I also designed, which was put out on VegNews—a lifestyle magazine—with distribution in stores like Whole Foods and Barnes and Noble. It so happened that both Whole Foods and Barnes and Noble were blocks away where he would begin his sessions.